Printed textile labels in satin or paper-like cotton
Freely configurable in white/black or full CMYK colour
from 0.61/pc. from 1000 pcs. Approx. 12 business days Upload a file or design them online Sample for approval before production
Labels that are printed on satin are the professional budget solution for wash/care labels, "Made in" labels etc. They are printed on latest generation machinery and can be ordered either as the standard version (black printing on white background) or as CMYK full colour printing. Also for our printed labels, the "Split Labels" option that offers the possibility to order up to 6 variants at the price of just one label is available.
Your quote is updated instantly while you change important parametres.
hide this
Current quote (
0

pcs.):

R0.00
Label name: not entered yet
Print repro (one-time)*
29,00 €
1.000 labels (per pc.: 0,09 €)
92,50 €
Total
121,50 €
Customs duty to be paid to the DHL driver:

0.00 $ (free)
* not to be paid again at repeat orders
Printed fabric labels - the budget solution for wash/care labels etc.
Pin sharp printing on latest generation machinery
Printed fabric labels are produced on latest generation machinery that guarantees a pin sharp display of even the most tiny details and letterings.
However, please not that the printing on paper-like cotton will not be as sharp as on satin, since this material has a slightly more open structure and tends to absorb the print colours a bit more.
Washable at up to 60°C
Printed clothing labels can be washed in the washing machine at up to 60°C. Like all printed fabric labels, the tend to wash out a bit after many washings. This is particularly happening in case full coloured backgrounds.
All label and fold types

Upload any logo
You may upload your own logo and have the labels / patches produced from that file. The file should possibly be a vector file (best in PDF or EPS format with all fonts converted into paths), as it can be created using software like Adobe Illustrator™, Corel Draw™ or similar. If you are not familiar with this type of software, we can also create that vector file from an image file (e.g. JPG, GIF etc.) for you. In this case kindly upload an image of good resolution (min. 600dpi).
...or design the label online with our labeldesigner 2.1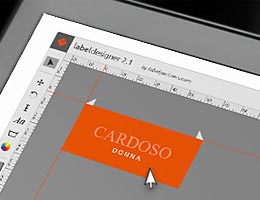 If a file is not available, you may want to use our app labeldesigner 2.1 and design the label or patch online. You can choose from the 200 most trending Google fonts, freely place all elements on the label and save the results directly online. After that, you can put the label into the shopping cart and order it right away. Your design will be saved and will be available for repeat orders at any time.
...including wash/care symbols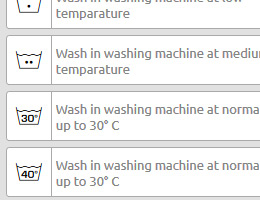 You may also use all international wash/care symbols in any size for your label.
Download the wash/care symbols font
If you need the care / washing symbols for your design in Illustrator, Corel Draw or other software, you may want to download the font "SL Wash" here in various formats: ttf (truetype), eot (open web font), woff (open web font).
CMYK full colour sublimation printing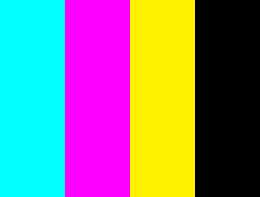 Printed textile labels can be produced in black printing on white material or as CMYK full color sublimation printing. However, please note that full colour backgrounds tend to wash out much easier. Please note that in the case of a CMYK printing your file should be in CMYK colour mode.